Pump Stations, Solar & Heat Pump Controllers
Energen uses the very best and latest design in control technology for every solutions that is offered.
Solar controllers for precise monitoring and control of the solar circuit and state of art heat pump controllers for automatic and tandem heat pump operation.
The controllers are designed for maximising solar gain while limiting the boost as per the demand and requirement.
All controllers are BMS and BAS compatible with options for online and real time remote monitoring.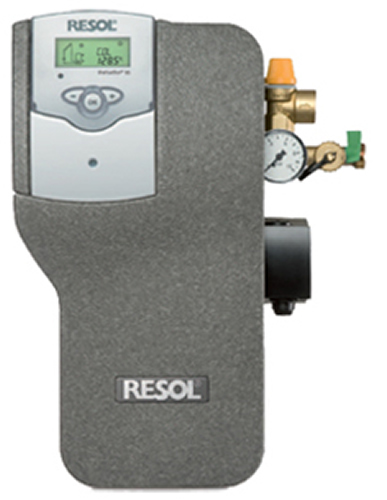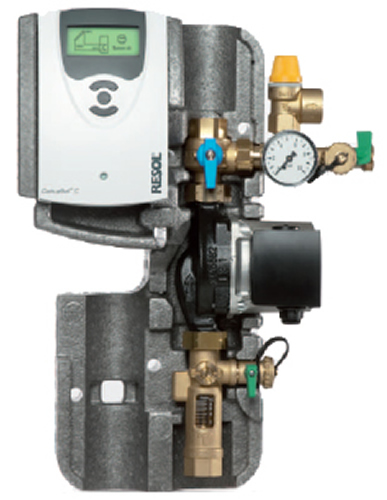 Circulating pump:
Wilo ST 15/6 ECO or 15/7 ECO,
Wilo Stratos TEC ST 15/1-6 (HE pump)
Safety valve: 6 bar
Pressure gauge: 0 ... 10 bar
Flowmeter: 1 ... 13 l/min
Non-return valves: Opening pressure 20 mbar, openable
Connection to diaphragm-type expansion vessel:
¾'' ET, fl at sealing
Outlet safety valve: ¾'' IT
Connections to the solar pipes: ¾'' IT
Maximum temperature: 95 °C
Maximum pressure: 6 bar
Medium: Water with max. 50 % glycol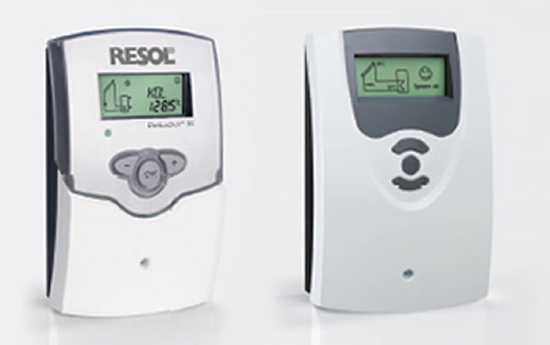 Pump Stations, Solar & Heat Pump Controllers
Dimensions:
approx. 430 × 223 × 193 mm (with insulation)
Distance centre / wall: 67 mm
Materials:
Fittings: brass
Seals: EPDM / AFM 34
Insulation: EPP foam
The RESOL Delta Sol® BS and Delta Sol® C controller series for standard solar thermal systems provide a clear operating concept and are equipped with an illuminated combined display with system-monitoring. Adjustment and control of the solar system can be effected quickly and easily.
The RESOL Delta Sol® CHE is designed for the control of a high-efficiency pump via a PWM output.